posted by CLAUDIA EMILIE |
June 23, 2020
Our phone banking team is on it! They've made over 1,600 calls in just one week. The current UK campaign is targeting voters in swing congressional districts. At this significant time, this is a great way to channel your emotions into ACTION!
Join us to learn how to make calls from your computer to ensure that all Democrats Abroad members in the UK are ready to vote in the 2020 U.S. elections.
The next training session will be on June 27th, from 1:00 – 2:30 p.m.
Sign up via the Eventbrite page here.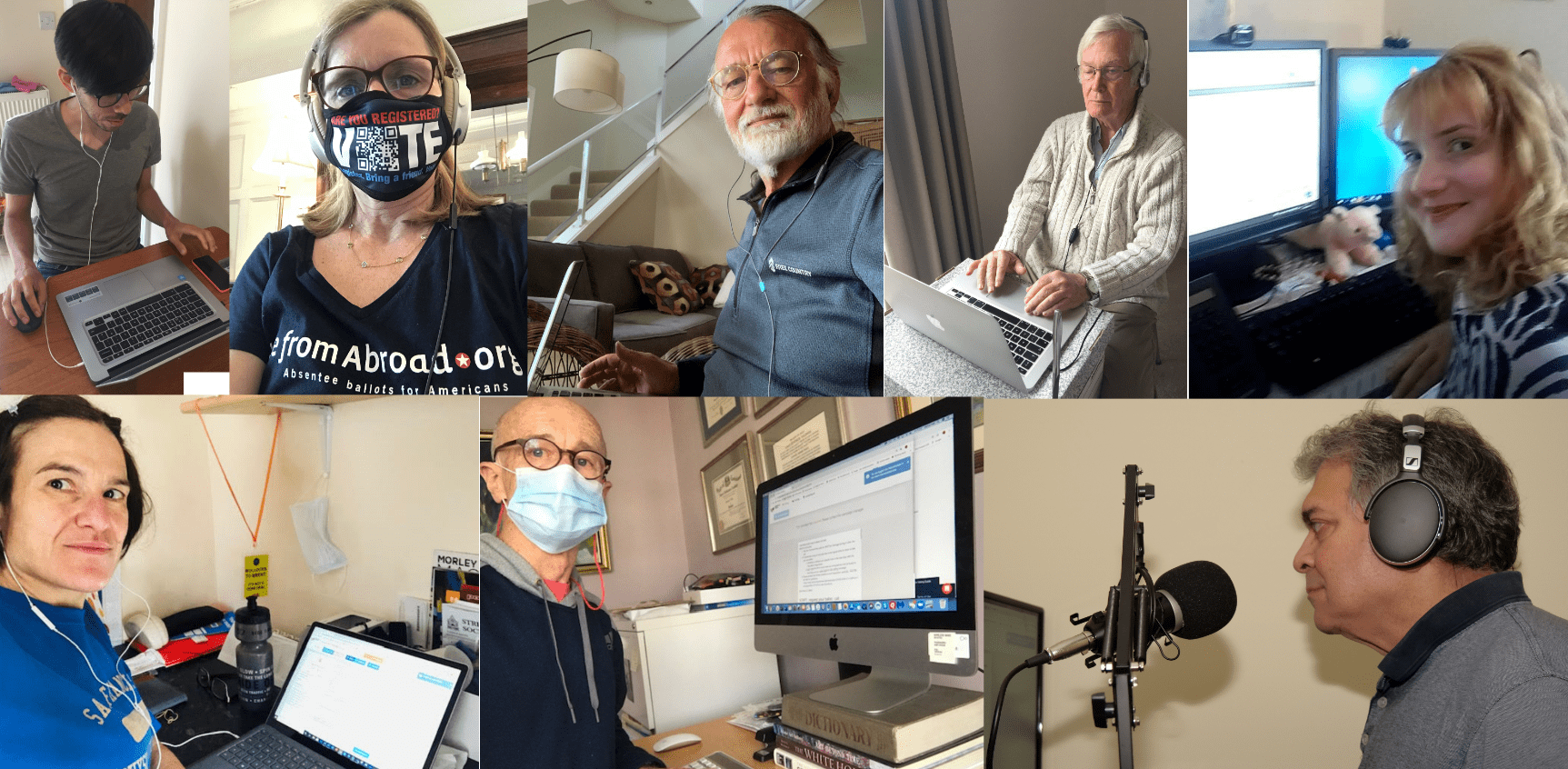 Are you looking for something to do from home that will really make a difference in getting out the overseas vote in 2020?
Help us ensure that all Democrats Abroad members in the UK are set to vote in the U.S. elections this year. Citizens living outside the U.S. need to request their ballots every calendar year they want to vote. But according to recent records, only about ten percent of DAUK members have requested their ballots via votefromabroad.org this year!
You can help by calling our members from your own computer. Sign up for this free training session to learn how to do it.
We will let our members know that in most states the ballot request can be completed electronically on votefromabroad.org in a few minutes. To expand the reach further, we will ask our members to help their US citizens friends request their ballots too.